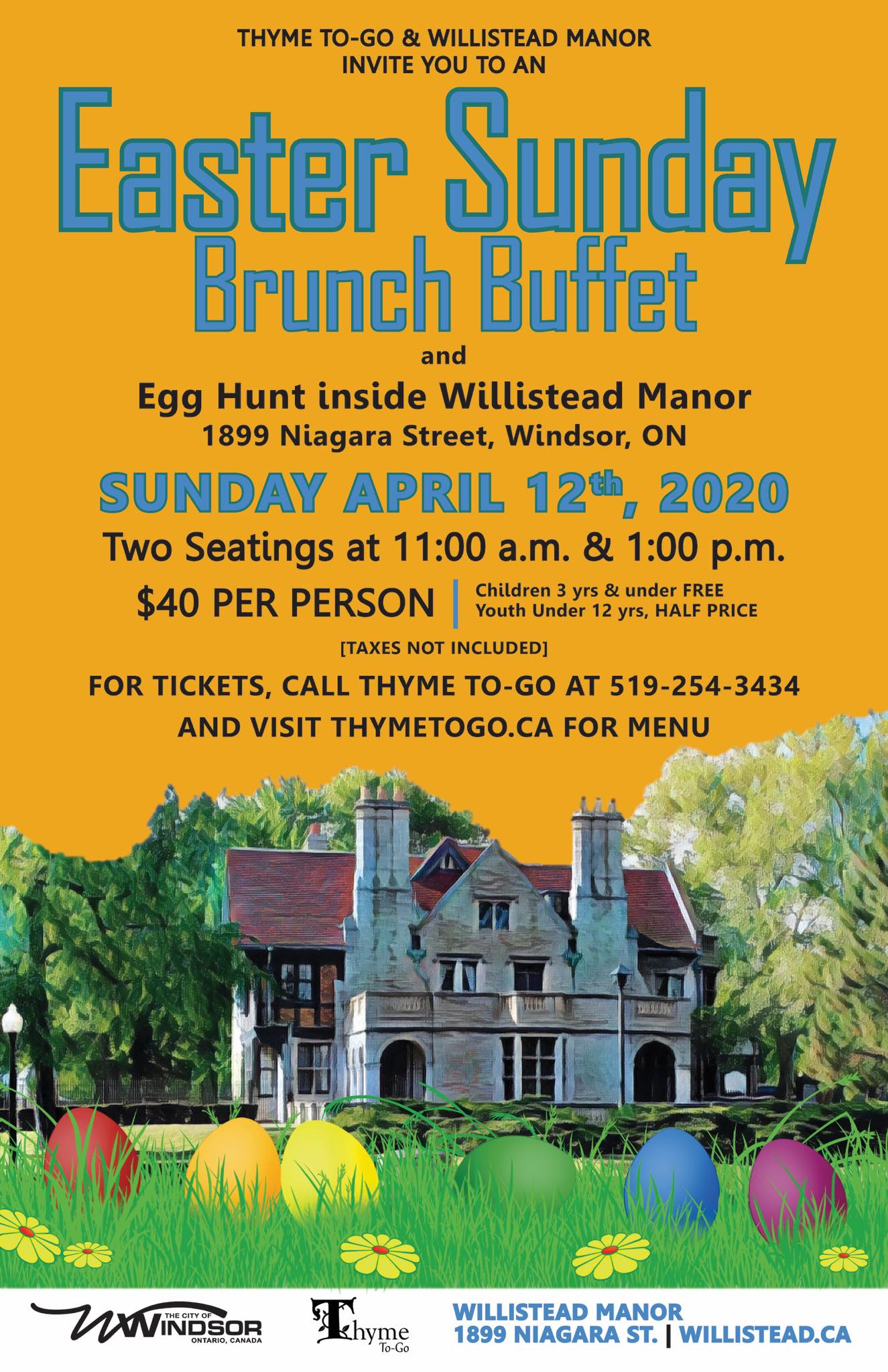 This spring, join us at scenic Willistead Manor for an Easter brunch. With a slew of dishes, from standard to extravagant, you're sure to find enough options to fix both your breakfast and lunch cravings. Tables are set for any sized party you might have, be it a simple duo or a whole family gathering.
It seems someone at the manor left the door open, and the Easter Bunny snuck inside to hide his eggs. He must have seen the poster around and known we were here. For our younger attendees, we host an Easter Egg Hunt on the main floor, where kids can safely explore and search for sweets to take home afterwards.
Seatings for this event are scheduled for 11am and 1pm. For information not listed or to book your seating, give us a call at (519)-254-3434 or contact us by email.
Tickets are not physical objects. They will not need to be picked up. The day of the event, simply enter the manor and present your name and receipt at the desk upstairs.
There are currently no products in this collection.